BPO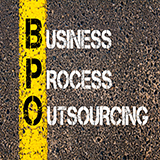 Do you have bulky data that need to be entered; yet you don't have the time to do so? Are you in search of Data Processing Service providers who can offer you high quality services and at a pocket friendly fee? Then search no more. Pan Tan Technologies is a leading and pioneer data entry company, based in Pennsylvania. For over a decade, PanTan Technologies have been providing fast, secure and accurate data services to many business organizations, governments, and educational institutions.
With over a decade long experience, state of art technology, flexibility and skilled manpower, Pan Tan Technologies have provided their services to many business corporations ranging from small scale to large scale and even multinational organizations. Our back offices are located in India and the services provided have propelled ahead and increased the productivity and profits of many firms. When you choose Pan Tan Technologies you can save up to 60% of your money.
Pan Tan Technologies boasts of a large number of highly skilled workers who are able to provide you with quality data entry services. When you choose Pan Tan Technologies you are assured of:
Accuracy
Pan Tan Technologies makes sure that the data you provide them is the right data, and also does data cleaning to ensure quality work. In case of disparities in the data, the company informs you and looks for a suitable way to resolve them.
Cost effectiveness
Pan Tan Technologies offers pocket friendly service fee and you as the customer can save up to 60% of your money by choosing this company.
Experience
Pan Tan Technologies have been in the field of data service provision for a long time and over the years, its employees have garnered experience which makes them suitable for data entry services.
Time consciousness
Time and tide waits for no man. Pan Tan Technologies ensure that they are able to serve you within a short time and also deliver on time, irrespective of the amount of data that you need to be entered.
Specialized teams
Pan Tan Technologies have set aside a team of dedicated workforce, which can handle specialized areas of data entry and conversion jobs. This ensures that the services you get are quality.