Our Mission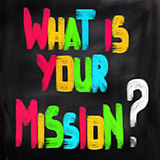 Outsourcing of non-core business activities is now being utilized by a lot of companies from different industries regardless of their sizes because of the advantages that is can bring to the business. In fact, outsourcing has already been a part of the business strategy of every company. The question is no longer whether or not to outsource but what is the best location to outsource services.  Companies are transferring the responsibilities of their non-core business activities to outsourcing vendors so that they can redirect the focus of their key resources to more important aspects that would generate revenue for the business.  Relocating business operations to the best outsourcing location is very important for the success of every company in their outsourcing venture.

Benefits that Business Process Outsourcing can bring to your company:
The economies of scale can be used as an advantage in drastically lowering your company expenses. The cost of labor, services, and operation in the country is relatively lower than the local costs because of the difference in the value of currencies. Countries where companies that relocate services are coming from have higher currencies.
Having a business partner in another country can increase the level of commitment and energy in the non-core areas of your business.
Opportunity to turn the fixed costs of your business into variable costs.
Give your company the ability to tap into the vast resources of the country. BPO also allows you to improve and gain market access and business opportunities in the country.
Our english speaking workforce is very competent and this can help your company to have higher quality of output. Services being provided by skilled and talented outsource workforce are at par with the global standards.
Improve productivity of your business by having faster turnaround of activities. You will have a greater ability to control results by setting delivery dates. You will also be able to meet changing business conditions by increasing flexibility of your business.
Give your business the ability to improve your internal management disciplines.
Business process outsourcing can help you improve the credibility and image of your company by means of associating your business with superior BPO providers in the growing economy.