Resource Process Outsource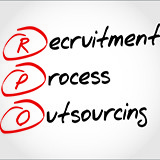 RESOURCE PROVIDER OUTSOURCE ( RPO) SERVCIES
Hire a Offshore experienced Recruiter for your firm
You can buy a seat or a team. A dedicated recruiter or a team is assigned to you to work on your requirement needs. Our recruiters are experienced with the full life cycle recruitment process. Our recruiters will work on your assigned job priorities and will provide periodic updates as agreed. our recruiters have great knowledge, experience and candidate database at their disposal to provide you with resumes in a timely manner. Try us and you will see our value!
Hire a US Bench Marketing or Sales Recruiter
We assign you a bench sales recruiter who can work on your assigned time zone. Our recruiter upon getting the hot list of on bench candidates from you, will work on marketing the candidate's profile on job portals and other avenues (groups, vendor lists, databases) we already have. They will also contact the recruiters/vendors to qualify the jobs including rate negotiations and interview scheduling. Our expertise in acting as a bridge between candidates and potential employers will ensure clear communication and faster movement. We provide the last mile service and also assist in Offer Release. Please note, every Customer has different needs and we are flexible to accommodate the level of involvement as much as we can. Your success is our mission ! Try us and you will see our value!
IT recruiters are often the key players in matching potential clients with the companies and jobs they're qualified for. Basically, as the demand for highly qualified workers in the workforce grows, more firms are turning to recruiters to find the workers best suited for the open positions.
Depending on your education and skill set, you can easily qualify to work as a recruiter in any company right after you've graduated from college. This write up will provide you with a list of different types of recruiters that our company i.e. Pantan Technologies have employed and the various roles that these people are supposed to play.
At PanTan Technologies we can provide the following roles on long term contract as well as OnDemand basis.
Sourcing agents are basically regional representatives who do outsourcing activities on behalf of employers. Sourcing agents are also required to provide marketing information concerning potential sellers, and to make the buyer aware of availability of products and shipping conditions. In our firm, this resource can work overnight in a backend process to screen and submit documents like resume, item order bills, purchase orders, etc. for day time people to use. This normally assists in speeding up process of the day time work.
In a competitive and complex business environment, inputting the best sales or marketing strategies will definitely contribute to success in terms of business performance. Our business has recruited marketing agents who are often meant to promote or advertise our products and services, normally with a focus of increasing our sales. Here are some of the roles that the marketing agents in our firm perform.
These are kinds of recruiters who can comfortably work at two different companies at the same time. This means that one firm can use the services of one person to market its products; while at the same time, that person can be used to search for customers at another different firm. Basically, most shared recruiters are normally employed on a contract bases.
These are experts who are usually dedicated to work on a single firm at low cost. They are supposed to effectively and efficiently utilize the clients resources provided so that in the long run the general sales of the company can increase. They're also supposed to provide any vital information that can read to improving the general performance of the company. Let's now have a look at some of the tips that can enable you be able to find a dedicated recruiter.
Why your businesses should be using the services of a Sourcing Agent?
Sourcing agents, from RPO Firms, are experts who act as middlemen between two firms, typically in different countries or locations doing business. Generally, the agent can be an individual employee of one of the firms, or a firm in itself. These types of agents assist manage relationships by working on behalf of your company's interest and by overcoming language and time barriers. Don't you think that it is in deed great having sourcing recruiters in your company who can give you tens of resumes before the day starts?
Communicating Effectively

If you want to become a marketing agent in our firm, you must have excellent communication skills. This is because each time our company will organize a mobile marketing tour in order to meet clients in various regions, you'll have to effectively explain to consumers about the various benefits they're likely to reap by promoting our products.

Creating Strategies

In our firm, formulating effective and new techniques for promoting services and products is considered as the duty of marketing/sales agents. A marketing manager should analyze the target market and the techniques competitors are using to promote their services or products.

Conducting Research

It is also the role of marketing managers at Pantan Technologies to gather information from consumers on factors such as service or product price, and preferences for new services or products. This role is always considered very important since it enables us be in a position to develop quick- selling services and products.