Training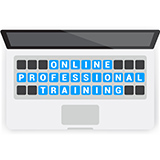 Pan Tan Technologies provides customized computer and software training for the latest and hottest skills in the market. Our training is based on the specific needs of the student. It is innovative, one on one and typically includes software with the greatest opportunities in the current world.
We offer both classroom and online training so as to match the needs of the ever changing software world. Our students are taught by certified and experienced trainers who offer assistance in real time basis. We have different types of classes; weekend classes, normal track and fast track. It is up to the students to choose the classes that suit their schedules best.

If you want to have vast professional knowledge in the field of information and technology, it is advisable to enroll for online training by Pan Tan Technologies. Our training is very flexible and convenient as it allows students to choose their training schedule. Pan Tan Technologies has curved their IT students from amateurs to professionals who are well-equipped with various modules of strategic technology.
Pan Tan Technologies training happens in a live environment. For instance, the student and the instructor use web conferencing tools such as Webex and GotoMeeting to interact. These tools facilitate interactive learning sessions via audio sharing and monitor sharing.
Our aim is to become a worldwide leader in online training. Our training services are highly reliable and we are determined to continue delivering high quality training. Our online training experts are experienced in the field of information and technology. They are industry oriented, job oriented and interview oriented.
Why should you choose our training center for online or classroom training?
Dozens of course materials
Handpicked hot skills on market research
Each batch has a limited number of students
Dedicated lab that is well equipped with modern internet facilities
Our course syllabus is job oriented
Our faculties give students real time experience
Our online training programs for software are designed and implemented by real time experts. The sessions are personalized and cover one to two hours on days chosen by the student. The number of sessions per software course is dependent on the student's ability to grasp the topic and his or her willingness to improve.
The sessions are based on the interest of the student and mutual understanding between the trainer and student. Pan Tan Technologies also handle need-based online software training sessions. Be sure to Call Our Training Manager for demo timing and registration.
Business Analyst
Hybris eCommerce
Pega PRPC
Manual QA
Automation QA
Mobile Testing
SQL Testing
Financial institutions should now focus more on becoming digital enterprises and how their customers prefer engaging with them so as to thrive in the current complex banking environment. They should consider digital technologies for innovative banking systems and process that meet the demands of their customers and integrate with their core systems rapidly.