SAP Hybris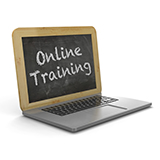 We are providing the best quality standard Hybris Online Training to the candidates. Our t Hybris online training course was designed by the most highly skilled and exerienced professionals with their updated contents. Our students who were completed Hybris Training in our institute are very successful. We provide Sap Hybris Sessions at your flexible timings. Hybris Intigration Training.
Hybris Online Training Content:-
WARM UP
Training Course
Hybris Product Line Overview
Technical architecture Overview
Hybris Wiki, Bug Tracking, Forum
Hybris Support
Explain E-Commerce Concepts
Core Concepts of E-Commerce Functionality
Setting Up a Development Environment
Hybris Multichannel Suite Installation process
Framework Building
Explain Basic Configuration process
Hybris Server and SpringSource tcServer
Hybris Administration Console
Eclipse Integration
Getting Started with Concepts and Model
Hybris Type System (Data Modeling) Introduction
Relations
Developing a Data Model
Flexible Search
Advanced (Saved)Queries
Hybris Management Console
Hybris Management Console Overview
Functional Overview
Storing Layout Configuration
Security
User Accounts (Principals)
Restrictions
Type Based Access Rights
Spring Integration
Architecture of the ServiceLayer
Services and Strategies
Models
hybris Software Developer
Automated Task Management & Import and Export
Introducing CronJob & Implementation with Jalo Layer
ImpEx functional overview
ImpEx syntax overview
Imports and exports (hAC, hMC, API)
Functional Overview
Security
Extending the ServiceLayer
Introducing Interceptors
Introduction Events
Tutorial: Extending ServiceLayer (Lucky Number Shop)
Hybris Online Training batches start every week.